Pipe & Sewer Services in Virginia Beach
Mr. Plumber provides an expert range of sewer line & trenchless plumbing pipe repair & installation options from our trained and certified plumbers with upfront pricing.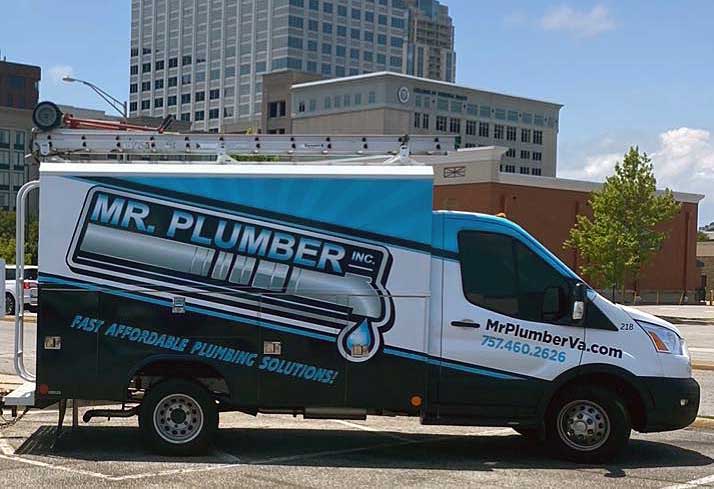 A plumbing system would be nothing without pipes to connect it all together. Bathtubs, showers, and sinks might receive most of the day-to-day use, the piping and sewer system in your home transports the water when needed and dispose of it when necessary. Protecting and maintaining the pipes are crucial in preserving a proper plumbing system.
No matter what the plumbing problem is, Mr. Plumber can restore proper function and prevent future breakdowns.
Pipe Rodding: Tree roots, grease, and mud are just a few examples of obstructions that can clog your pipes. If left undetected, the water pressure could backup sewage into your home or spring a leak within your walls. Our plumbers will rod out these pipes using bits custom-fitted to your piping system width to ensure the blockage is entirely removed.
Preventative Maintenance: Mr. Plumber offers professional preventative maintenance programs to keep your plumbing system in check all year long.
Leak Repair Services: Our pipes are almost all contained within our walls, floors, and ceilings. When a leak does spring, any hesitation could result in serious water damage and provide the ideal conditions for mold growth. Wherever a leak strikes, Mr. Plumber will locate the problem pipe and rectify the situation.
Noise Elimination Services: For various reasons, pipes can make knocking, gurgling, or clunking noises as water passes through them, but this annoyance is commonly indicative of a larger unseen problem. Regardless of its source, we will accurately diagnose the issue and deliver a complete solution.
Cameras to Visualize Problems: Sometimes clogs in the sewer line or piping are too deep to reach with the standard rodding tools. In that event, Mr. Plumber utilizes a camera snake to confirm precisely where and how deep the blockage resides. From there, the plumber can knowingly determine the best course of action.
Your Pipe and Sewer Specialists!
Keep the water flowing in your home and remove any blockages, backups, or obstructions with Mr. Plumber pipes and sewer services. Our plumbers have the equipment and experience to efficiently complete your project and restore your home to its proper state. We offer emergency service 24 hours a day, 7 days a week!